Hello hello hello! I've been taking the time to focus on my physical and mental health lately which is why I haven't blogged too much, recently But, since I've had a lot of downtime I have been watching a lot of really cute shows! I decided to make a post about shows I've started watching that I really like. They're all very cute and fun which is necessary at times you know, sometimes you don't want to watch something really serious or emotional. So, I've put a list together and I'm going to talk a little bit about these shows!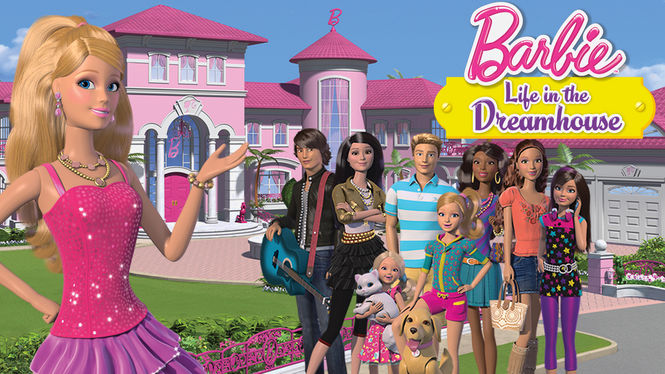 Barbie: Life in the Dreamhouse
This show is an animated series based on the iconic Barbie and her friends! In this series the characters are fully aware that they are dolls which in itself, can be really silly! What I love about this show is Barbie showcases her many talents and skills to solve everyday problems. She also takes the time to spend with her friends! There's also Barbie's sister's Skipper, Stacey, Chelsea and their pets Tawny the horse, Taffy the dog, and Blissa the cat. AND OF COURSE Barbie's Dreamhouse! [
src.
]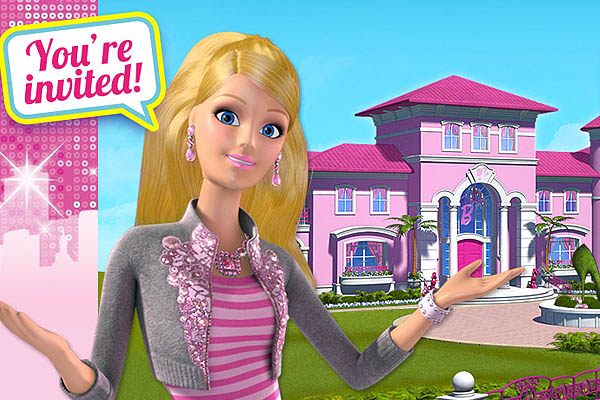 You can watch this series on Barbie.com, Netflix, and Youtube! I've only watched the first episode but, this is such a cute show and I can't wait to watch more! ♥
Miraculous: Tales of Ladybug and Cat Noir
Miraculous Ladybug has quickly become one of my favorite shows ever! The theme song is so catchy and the characters (the evil characters especially) are all very goofy, in a good way! This series is an animated Television series set in modern day, France. Marinette is definitely the star of the show (In my opinion, anyway...) She has a huge crush on her classmate Adrien who is secretly a superhero named Cat Noir. Cat Noir and Ladybug are oblivious to each other's secret identities and work together to defend Paris from the mysterious villain Hawk Moth, who attempts to steal their powers using his akuma, butterflies infused with evil energy designed to influence and transform everyday civilians into supervillains, [
src
.]
You can watch this series on
nick,com
, Nickelodeon, and
Youtube
, You can also watch Miraculous Ladybug in English (dubbed), Korean (eng sub), or French, (eng sub). There also might be Spanish subs but, I'm not entirely sure!
The Ever After High Series is based on a line of dolls by Mattel. It is a companion line to the Monster High Dolls (which I'm sure most of you know about, already!). Unlike the Monster High dolls, these dolls are based upon characters from popular fairy tales. These characters are teenage children of fairy tale characters. They all attend Ever After High, which is a boarding school located in the fairy tale world. Are they destined to follow in their parents footsteps or will these characters create their own destiny and Happily Ever After? [
src
.]
This series can be watched on Netflix, and
everafterhigh.com
I'm only on season two but, my favorite character is C.A Cupid! She's so cute and pink. I definitely want to do a look inspired by her character! If you watch the show, who is your favorite? Also, if there are any shows you think I should watch/would like let me know in the comments, as well! After this show, Monster High is next on my list~! Also, did you like this post? It's a little different from what I usually post so, I hope you do!
As always, thanks so much for reading! Love you! ♥