I get this question almost every single day so, I thought I'd make a post to help you find the perfect wig! Keep in mind that I'm not an expert and I honestly don't know that much about wigs/wig care. Please do your research!
All of the wigs listed above are from
Harajuku Baby
. You can use the code "pastelcutie10" at checkout for 10% off your order~! ♥
Another great place to buy wigs is
Insomnium Wigs
. They have great quality wigs for fair prices!
Syndrome
also has a small selection of wigs to choose from, as well!
Bodyline
has a selection of fashion wigs, Lolita wigs, and even cosplay wigs!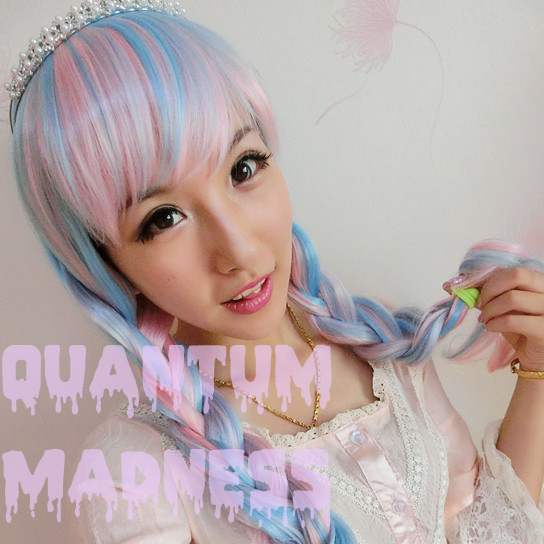 Quantum Madness
has a lot of really nice wigs that are a little out of my price rang for the most part but, if you want to spend a little extra money you're welcome to! :3
Gothic Lolita Wigs
is a great place to buy wigs if you want top quality & are willing to spend a little extra cash. They have a huge selection of wigs for every style and they're really great! (despite being way out of my price range *sobs*)
I'm sure many of you have heard of
Lockshop
. But if not,
Lockshop
wigs offers affordable, high quality, heat resistant wigs that are perfect for Lolita, Fairy Kei, Mori-girl and other J-fashions!
Another good place to buy wigs if you're on a budget is Ebay. I know a lot of people are a bit iffy about buys wigs from Ebay but, I thought I'd share my knowledge of ~ebay wig shopping skills~.
First step is to type in "Womens Fashion ______ (color/type) Wig". Usually when I type that all the Asian suppliers pop up so, I ofen use those key words.
At the top you're going to click "Buy It Now" because you don't want to waste time auctioning off for a wig!
I always click the "Free shipping" option because I don't like paying outrageous shipping rates.
Some of the wigs listed are obviously not good quality. But, I'm going to do my best to teach you how to find a good quality wig!
Only buy from sellers that are either "Top Rated", "Top Rated Plus", or have 89-100% positive feedback. Check the recent buyers comments to see if they were satisfied, as well!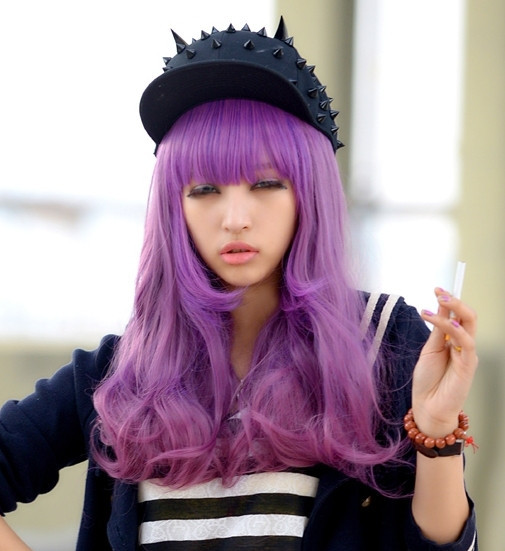 This is one of the wigs I stumbled upon while on my search for a cute purple wig. It's really cute and
on the listing
there are lots of photos for you to look at.
ALWAYS CHECK TO SEE IF THE WIG COMES WITH A WIG CAP!!! Sometimes, they don't send you a wig cap with your wig and that's really lame so ya. When you buy a wig (from anywhere really), they just send you a standard net wig cap which works totally fine, that's what I use! But if you have thick/long hair you might want to look into getting an elastic one.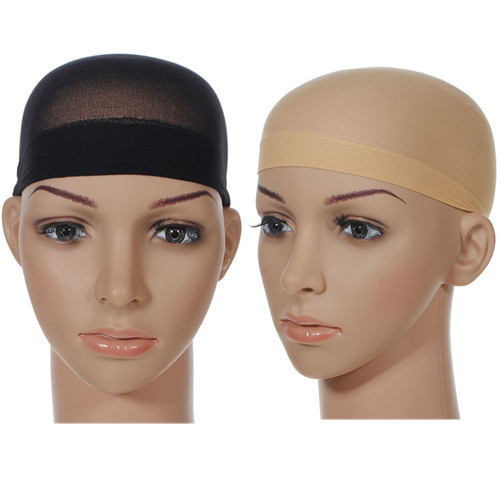 They're about $2 each and
on this listing
you can get a set of two for about $4 which is really cheap!
Ebay is a bit riskier when buying wigs because some are great quality and some are really poor quality. If you follow my tips you should be fine but, if you feel safer shopping on the other sites I listed, that's okay too!
Anyway, I hope this post helped you find the perfect wig! If you have something you'd like me to add please let me know.
Thanks for reading! Love you! ♥